Increase your brand visibility with the right marketing mediums!
Whether its supporting advertising measures, customised stand construction or electrical and water connections, our on-site service partners will help you with the organisation and execution of your trade fair participation.
Just ask us!
Advertising and sponsorship
We offer you a range of opportunities for presenting your company in various media to support your trade fair appearance.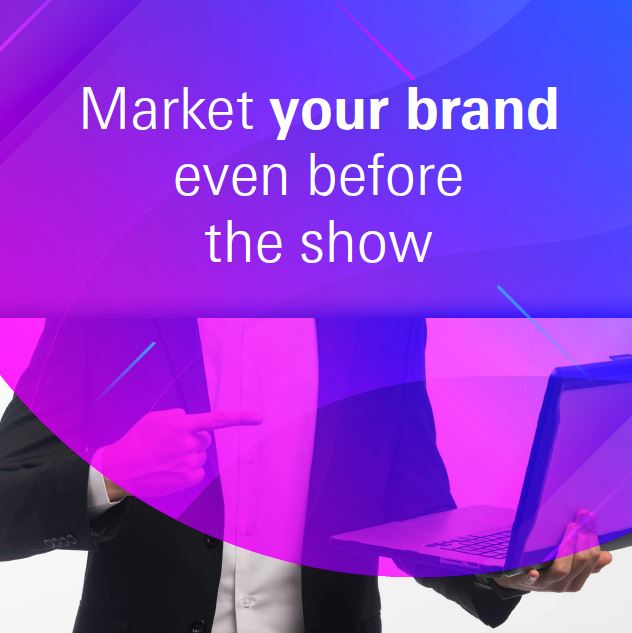 You will be able to gain the attention of all our e-visitors through varous promotional techniques and marketing avenues before, after and even during the virtual event. 
Contact our team to know more!